We celebrated our 180th anniversary!
Founded on February 26, 1843
Our oath
Unforgettable, Weaving and Beauty
1843, Kawashima Selkon Textiles was born in Kyoto.
Traversing the east for threads and west for colors,
crossing oceans to learn new techniques and discover new compositions,
on a never-ending quest for warp and weft.
All for the beauty and the artistry of weaving.
Beauty that is held dear,
beauty that has aged with time,
beauty that evolved with every use,
beauty that never fades,
and inherent beauty.
Amidst joy, anger, sadness, and bliss,
in every moment that people experience,
to be embraced by beauty.
This is what we have quested to originate since our founding.
Kawashima Selkon Textiles celebrates its 180th anniversary.
Weaver's Quest continues.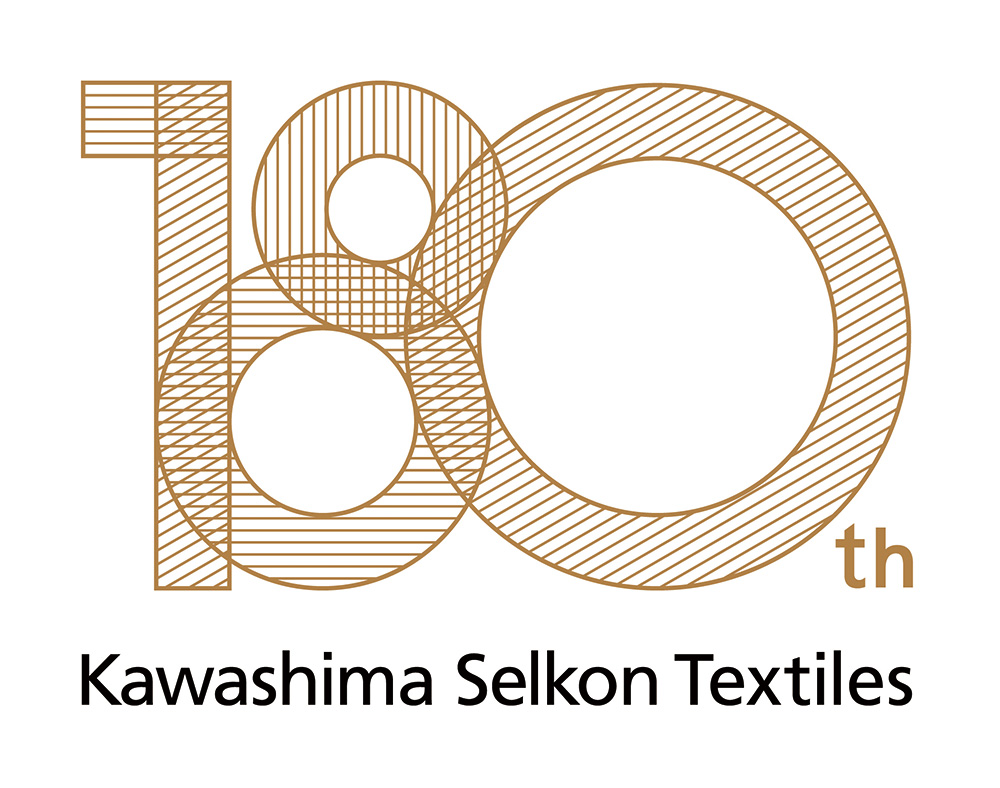 About us
Kawashima Selkon Textiles
Kawashima Selkon Textiles is a fabric manufacturer with a 180-year history, having been founded in Kyoto in 1843. It has supplied textiles to the Meiji Palace in the past and more recently, to the Kyoto State Guest House as well as numerous luxury hotels. In addition to the traditional hand-weaving techniques mastered by its craftsmen, the company is integrating machine weaving techniques that harness modern technology and is committed to both cultural heritage and technological innovation. The company's headquarters in Kyoto house a textile manufacturing plant that handles integrated production from planning and design to dyeing and weaving, the Kawashima Textile Museum, which houses works of significant historical importance, and the Kawashima Textile School, where traditional weaving techniques are taught to the next generation. All in the name of preserving, developing, and spreading textile culture of Japan.