Who we are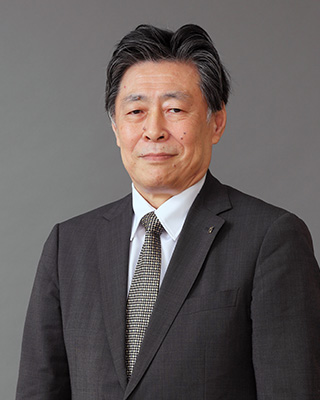 President

Akira Mitsuoka
Kawashima Selkon Textiles Co., Ltd. is a fabric manufacturer that was established in Kyoto in 1843.
We have been expanding our business from curtain and floor material to wall-covering and so on since we produced obis and festival float curtains in the early period of foundation and produced interior decoration of the Meiji Palace using knowledge and technique of dyeing and weaving cultivated through the production.
Kawashima Selkon Textiles is a unique company which has both traditional hand-woven technique and mechanical technique of mass production and controls almost all the processes from twisting of threads and dyeing to completion, not to mention design development and weaving.
We have been responding to requests of modern society, challenging new expression using traditional and mass production technique. And at the same time, we have been vigorously trying to produce fine articles.
Fabrics have infinite possibilities of coloring people, decorating livelihood and producing impressed space despite the simple construction of crossing of warp and weft. We will continue to deliver value that we only can create with both old and new.
This is what we have quested to originate since our founding. Kawashima Selkon Textiles celebrates its 180th anniversary.
Your further support would be sincerely appreciated.